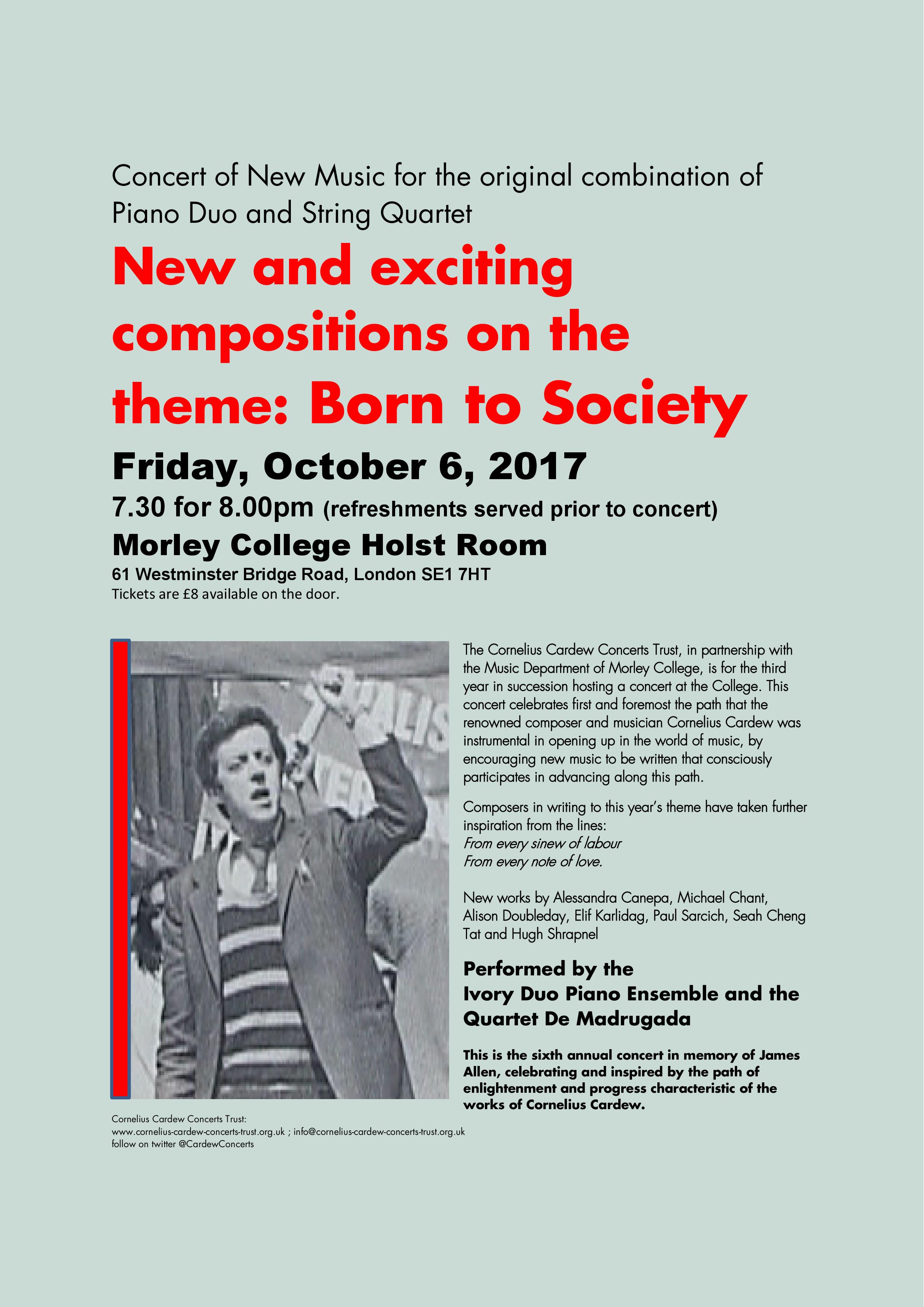 This concert celebrated first and foremost the path that the renowned composer and musician Cornelius Cardew was instrumental in opening up in the world of music, by encouraging new music to be written that consciously participates in advancing along this path.
Composers in writing to this year's theme have taken further inspiration from the lines from the poem "Born to Society" by Hardial Bains:
From every sinew of labour
From every note of love.
New works by Alessandra Canepa, Michael Chant, Alison Doubleday, Elif Karlidag, Paul Sarcich, Seah Cheng Tat and Hugh Shrapnel.
This is the sixth annual concert in memory of James Allen.